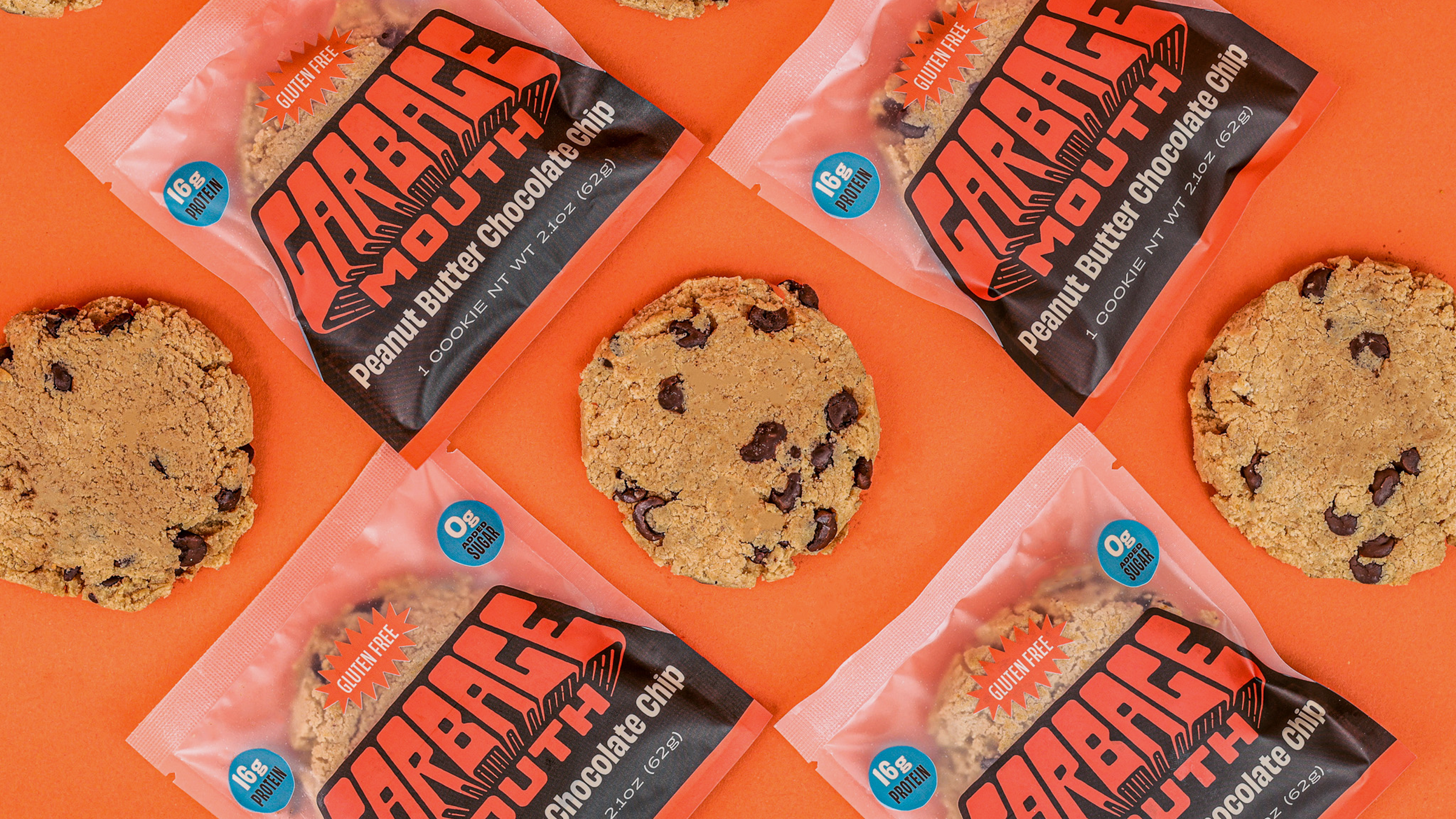 PROTEIN PACKED COOKIES.
Made from whey protein, eggs, and peanut butter.
No seed oils, no soy, no garbage.
SHOP NOW
Great taste... doesn't hit you with a nasty protein taste like the rest do.

Brandon G.
I love that these cookies are all natural and gluten-free!

Justin M.
100x better than other protein cookies!

Nik H.
Really tasty and healthy cookies!

Malak C.
WHY THE NAME GARBAGE MOUTH?
Because our cookies aren't the same as traditional protein snacks. And that's a very good thing.
Most protein snacks you find in your local grocery store are full of garbage like seed oils, soy, preservatives, added sugar, and gums you can't pronounce.
They line the ingredient list making it confusing to know what you're eating (or how it'll make you feel afterwards).
We wanted something better. Better tasting and better for you.
That's why we started Garbage Mouth.
To create high-protein snacks without the "garbage".
OUR MISSION
Everything in life has risk attached to it. We exist for those who want to push forward despite the risks and Own The Unknown.
For those who want to step outside their comfort zone, push themselves daily, and reach their full potential.